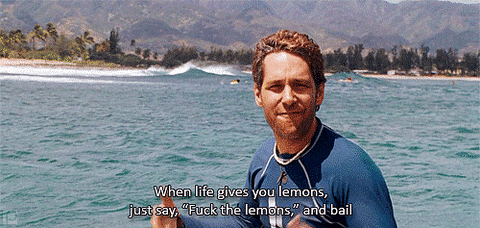 Wouldn't it be nice if we could go on a year-long vacation? We know that this is everyone's dream in life but unfortunately this can't be done because adulthood and also, we don't shit money like the Kardashians do. No, we are actually convinced they poop money… But let's not get side-tracked.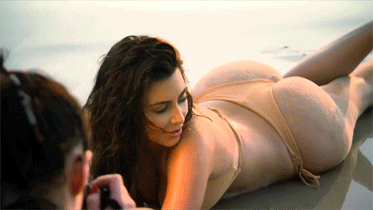 The holiday season is upon us and when it comes to travelling there are some things, that you simply must take with you (besides booze), which can help maximise your vacation time. Below are some of our recommendations:
Kindle/ iPad / A (good) book
May it be a short trip or a long vacation but reading material is definitely an essential to any holiday list. Back in the day, if you were a fast reader, you'd have to carry two or three books with you, which is all kinds of packing pain. So, why not opt for a kindle or an iPad? Purchasing a few e-books is defo the way to go. If you're the lazy type and moving your eyeballs is just too much of an effort – there are also audiobooks available.
Below are few suggestions and we promise these will keep you good company:
Marlena by Julie Buntin
Where'd You Go Bernadette by Maria Semple
Sweetbitter by Stephanie Danler
What It Means When A Man Falls From The Sky by Lesley Nneka Arimah
Anything Is Possible by Elizabeth Strout
                                                             Image: labella-instagram
Colouring Book
Colouring is so therapeutic and we highly recommend copping yourself an adult colouring book to take with you on vacation. Don't wait until you get to your destination to start colouring. Get through long and painful waiting time at the airport by doing some colouring and it's always fun to get someone else to join in too. Try Secret Garden: An Inky Treasure Hunt and Colouring Book by Johanna Basford.
Image: Booktopia
Neck Cushion and Eye Mask
Ok guys, SLEEP is definitely one of the best ways to pass through transit time quickly. These two items are absolute MUST-HAVES! A comfortable neck cushion can certainly make long sitting hours bearable. One of our favourite neck cushions has got to be MUJI's Well-Fitted Neck Cushion. Oh, and for those that are light-sensitive, don't forget the eye masks.
Image: MujiUSA
Travel Journal
Forget the iPads and iPhones for a seond and take your travel journal out for a spin. They're lightweight and the perfect way to record your travel experiences, may it be good or bad. Also, you can create lists of things to do and see!

Image: @kerribradfordstudio
Card Games
Bringing along a deck of cards will definitely help to kill some time. Play some easy card games with your travel partner or a solo solitaire game. UNO cards are fun too! Before you know it, it's time to land!
Image: Ebay