Here's the thing, I was never really into podcasts until very recently. I'm a full-time mother who's constantly on-the-go and I just want to keep myself up to date on many things! I still like to feel relevant. And yeah, I can tune into radio stations but I hate long commercials.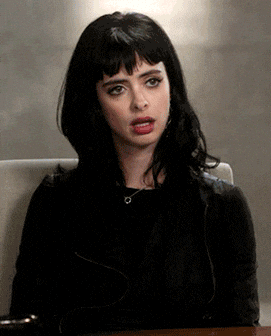 Anyway, it was just a thought combined with an influence from a friend who shared a few recommendations with me. I started listening to Serial (Season 1) and I was hooked! From time to time, I'll just explore and listen to many others to narrow down what I find interesting. It's very similar to what music genre you like, you need to explore to figure out what you prefer best because not all podcasts are the same.
Now, if you're thinking about it and have no clue where to start, let's begin by opening up your Podcast app (the other perfect one would be Overcast app for iPhones; Android users may try Podcast Addict). Follow by typing in the names which I'll be suggesting below into the search bar.
Here's a line-up for you to kickstart your podcast journey!
Girlboss Radio with Sophia Amoruso


You may or may not be familiar with this name. Sophia Amoruso founded Nasty Gal (a women's fashion retailer) and Netflix did a series based on #Girlboss, which is Sophia's best-selling memoir of her life. In Girlboss radio, Sophia interviews women bosses who've made success, asking them about their past, how their businesses started and how it's grown in their career life. Very inspirational!

Strong Opinions Loosely Held 




This audio podcast is by Refinery29 and is hosted by Elisa Kreisinger. The podcast discusses on today's modern culture, feminism, talking to other women in the show to broaden perspective and sharing strong opinions. The first episode she kicked off with the Kardashians was very entertaining, insightful and well-spoken!
FAT MASCARA


For all the beauty lovers, this is definitely a must for us! This audio podcast is hosted by two well-known editors – Jessica Matlin (TeenVogue) & Jennifer Goldstein (Marie Claire). From famous influencers to your favourite makeup artist experts, they interview and receive advice from well-known figures, discuss whats in rend and share beauty tips. Absolutely fun and just love it!

My Dad Wrote A Porno


This is one of the best podcasts out there. If you need some humour in your life, this is definitely a must listen to. This is hosted by Jamie Morton together with two other friends James Cooper and Alice Levine. Jamie Morton reads out new chapters of erotic fiction novels "Belinda  Blinked" which was written by his father. They talk about the moments of the chapter and also have invited celebrities to talk about it, like Elijah Wood, Michael Sheen and Daisy Ridley.

Anna Faris is Unqualified


Hosted and created by comedian actress Anna Faris where she was inspired to create the podcast after listening to Serial! Her podcast is pretty easy to listen to. She does interviews with celebrities and personal phone calls to listeners, chatting to them about relationships and dating. If you've been a fan of Anna Faris, give this a go!